BAPTISTE FILIPPI (FR) Eröffnung Do 28.05.2020 / 19 Uhr
In 2014, after I finished my studies, I bought a car. An old Renault Twingo that I needed for a part time job. I quitted this job in September 2018, but I kept the Twingo. It needed to pass a technical inspection in November 2019. Considering its condition and the recent reform of this control, it should has been logically no longer allowed to drive after this date.
In September 2019, I was part of the crossed residency program in partnership with the City of Strasbourg, the city of Dresden, the CEEAC, HEAR and Apollonia. I joined Dresden with the car, then disassemble its structure in order to use the vehicle body as plates to engrave. The project was to extend the existence of my old car as a working tool. Two months of experimentations and printings at the Grafikwerkstatt. I made 16 pieces (19×27 cm) printed in ten copies each. This is a series of landscapes entitled «La vie qui va avec», in tribute to the advertising slogan from my Twingo.
The wreckage of the vehicle stayed in Dresden.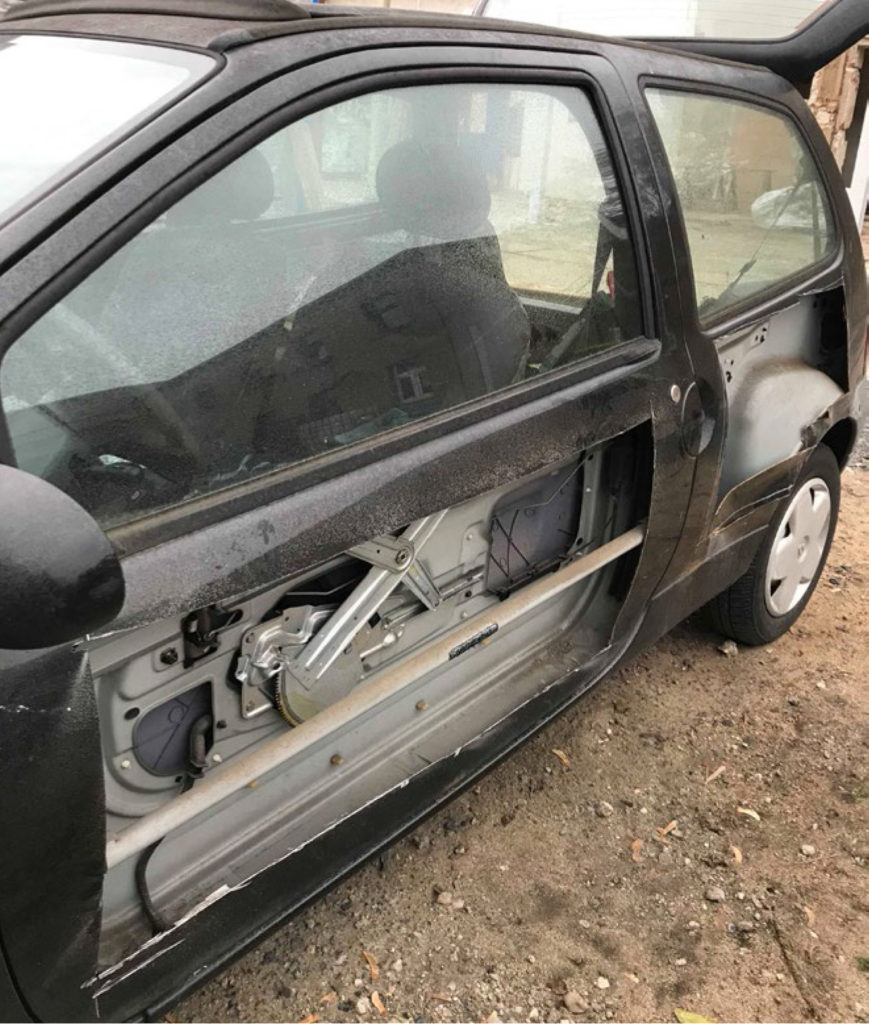 It will be exhibited with prints in Dresden at the gallery C. Rockefeller Center for the contemporary Arts. An exhibition in Strasbourg is planned for September 2020 at the Parking of the Museum of Modern and Contemporary Art in partnership with Parcus. The car will be brought back and presented on a parking space, next to the engraved plates and editions.